happy saturday, friends!  hope you day is moving along well.  I just ate myself into a sweet potato pancake food coma and it was worth every last bite!  plans for the rest of the day include pedicures with my mom and a low key evening watching basketball.  enjoy this week's of the moment, but before we get to that, we have a winner from thursday's giveaway!
#123:  !
  123 March 30, 2012 at 3:48 pm
Love the tsunami pic- too funny!
congrats, brittany!  please send me your address at kathleendailycrumb@gmail.com and I will get your package right out to you! 
breakfast bite of the moment: .  healthy and light (and gluten free!)
springtime sip of the moment: .  warm weather in a glass and tastes just like spring!
lunchtime find of the moment: .  "salad" sandwiches generally don't do it for me (egg salad, chicken salad… etc.), but this I could get on board with.  the perfect light lunch.
why didn't i think of that of the moment: .  um, duh i?!  can i tell you the time i've spent scrubbing the blender or the space it takes in the dishwasher?  this is genius!
carb coma of the moment: . yes, i am making this tonight (well, scratch that. i'm going to try and talk my mom into making this tonight.) i will then roll myself to bed. the perfect saturday evening.
healthy find of the moment: .  …and i will be seeing you for dessert sometime soon.
summertime snack of the moment: .  spread each square with cream cheese and top with halved grapes.  light and refreshing!  yum!
organization idea of the moment: .  assign a theme for each day and color code meal cards with ingredients on the back.  so simple! 
easter dessert of the moment: .  I love everything about these seasonal eggs, and now they are in brownie form.  does it get any better?
repurposing of the moment: .  how cute?!
entertaining idea of the moment: .  can you imagine a more perfect ending to a summer barbeque?
room with a view of the moment: oh man, am I craving a .
spring fashion trend of the moment: .  paired with a conservative sweater and heels.  classy but sassy.
cutie pie dessert of the moment: .  a picture perfect party dessert!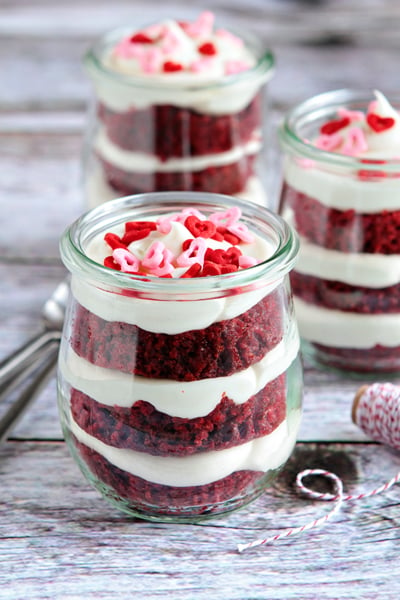 what are you loving this moment?
{ 6 comments }